The evolution of the BMW badge
Oct 2020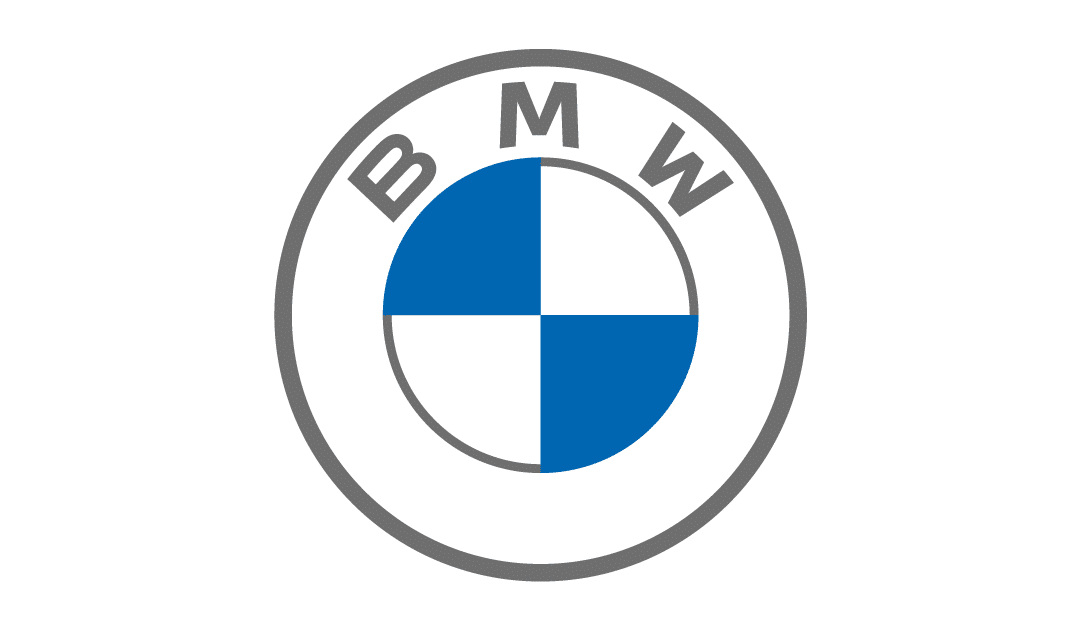 The evolution of the BMW badge
The ultimate driving machine
1917
The first design of the BMW badge featured a black framing with a thin gold outline and the letters "BMW" arched along the upper part. The inner circle was composed of a vivid blue and white pattern, resembling a plane's propeller, or so the myth goes. The blue and white colours are the official palette of the Bavarian Flag.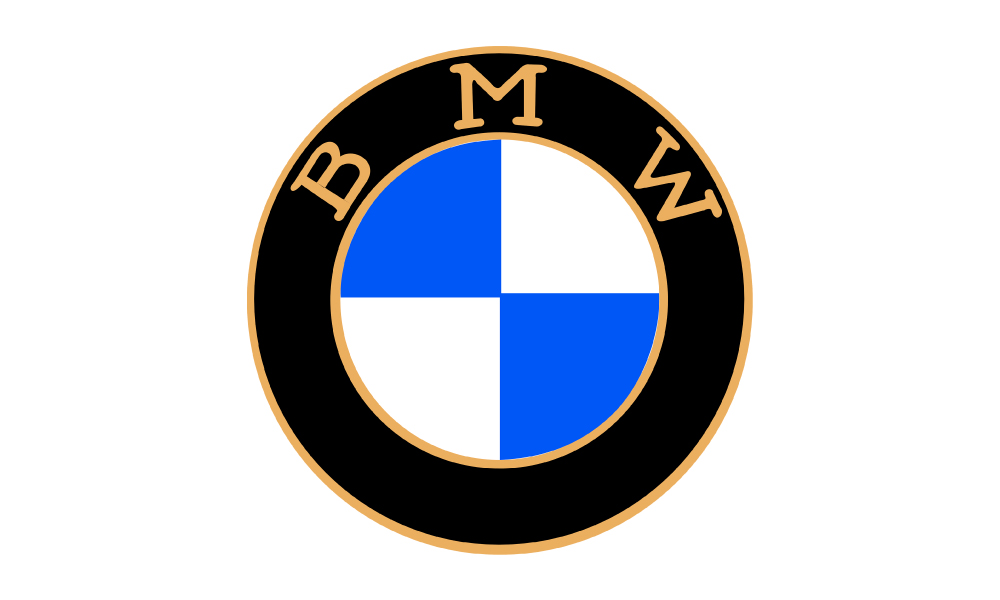 1923
The logo underwent a design update to make it more contemporary. Both the black framing and the gold lines became thicker, with the "BMW" letters taking on a much bolder and modish look.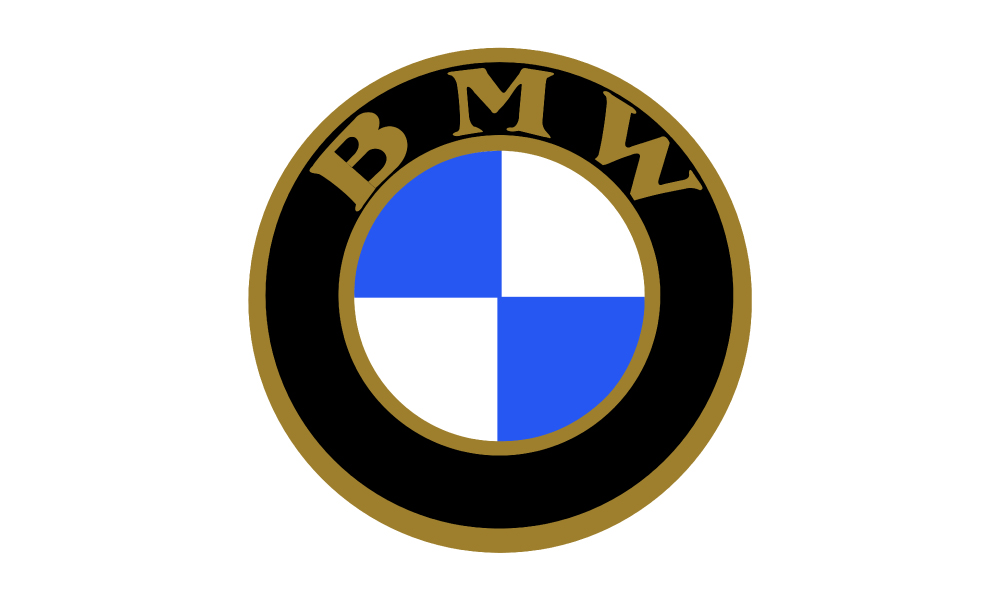 1936
The brand decided to tweak its colours – the gold was replaced by silver and the main blue and white pattern became lighter. The badge looked fresh and one can almost say, ice cold. The black outline became a little more subtle due to the thin silver outline. The grey lettering was now designed in a sharp straight serif font with distinct cuts and edges, reflecting a powerful and liberal brand.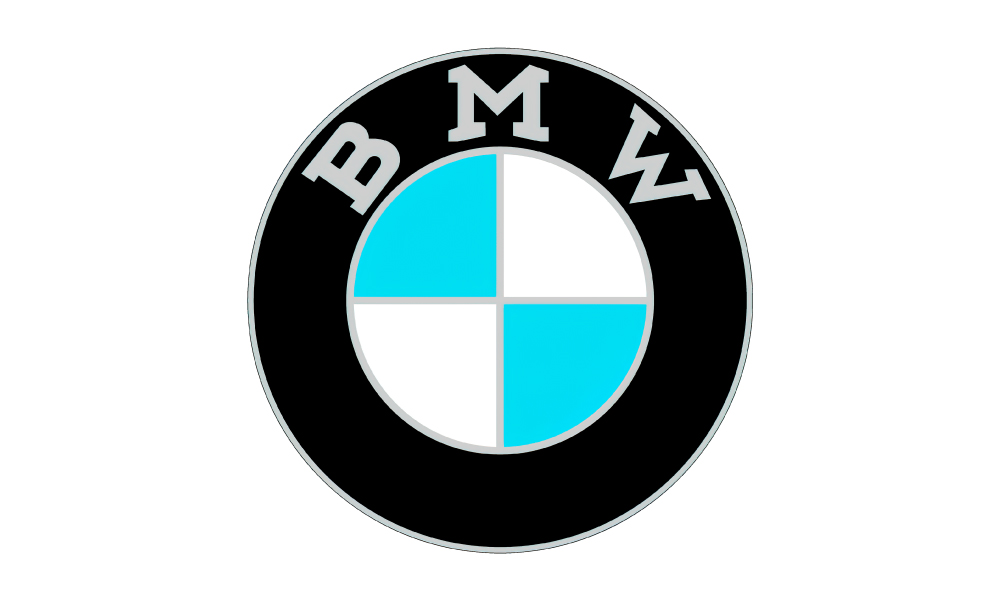 1963
The badge's colour palette became more intense and the overall look more balanced and modern. The "BMW" letters took on clear lines to reflect a brand of quality and style. The silver framing outline was also replaced by thin white lines, making the emblem flat, yet modern and very strong.
1970
The '70s were famous for stylish and iconic fashion and, of course, BMW had to follow suit! The brand now sported a funky, bright and very colourful badge, adding pink to the mix. No one can say that this brand is boring!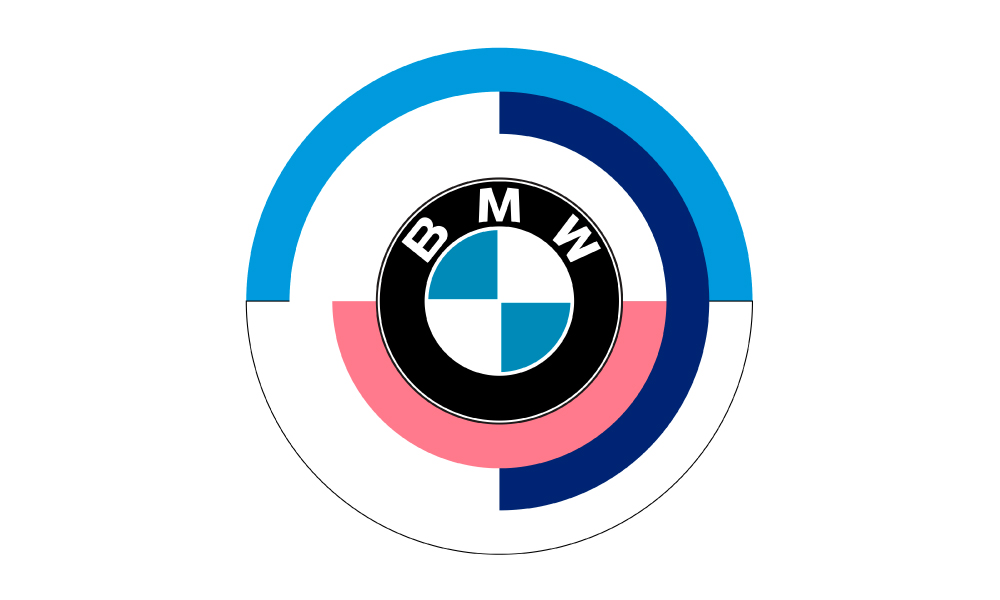 1997
This logo became BMW's most familiar and distinct badge. The design became more three-dimensional with a thick black frame in a silver-grey outline and white sans-serif nameplate. The black lines on the inner blue and white patterns make the badge look authoritarian, yet modern and professional. Although a new design was introduced in 2020, this logo still features on all of BMW's car bonnets.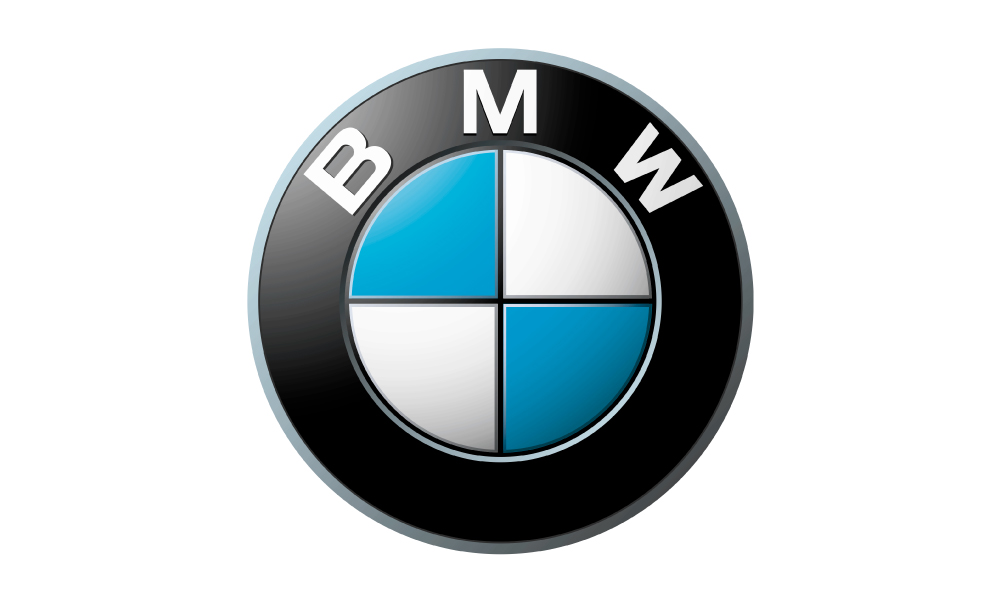 2020
In 2020, the company went minimalist and redrew its logo to be two-dimensional, removing the black colour. The latest logo looks fresh and cool, reflecting the brand's commitment to move to a new era. In principle, BMW's emblem stayed the same throughout its evolution. This clearly indicates the brand's desire to preserve its ethos, at the same time staying open to follow new trends.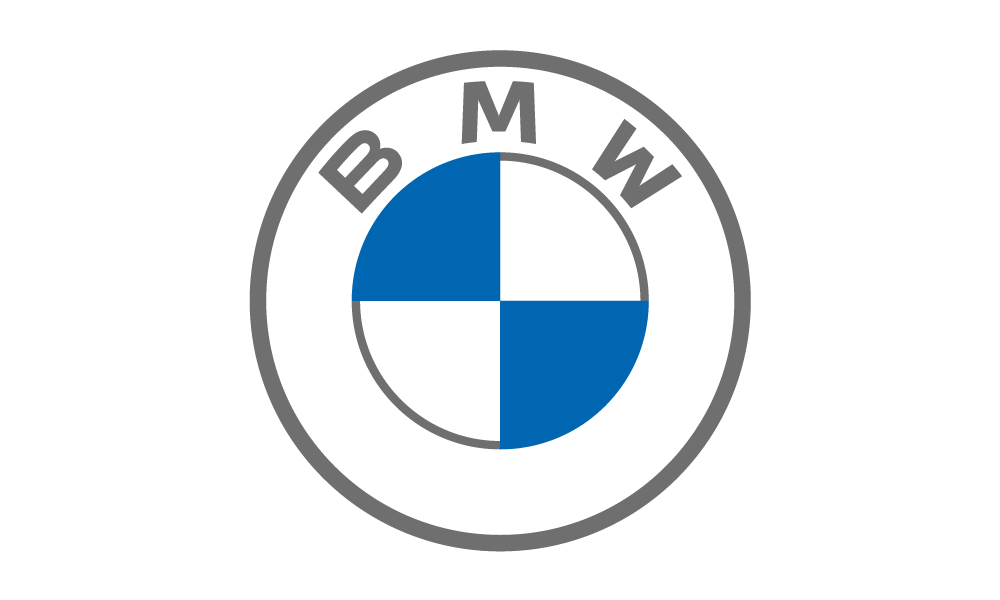 At Citton Cars we always have a wide selection of superb BMW models for you to choose from. With us you always enjoy better value and excellent service. Like BMW, we work like machines to keep these promises.
Visit Citton Cars and celebrate 104 years of BMW success by driving off in your dream BMW.